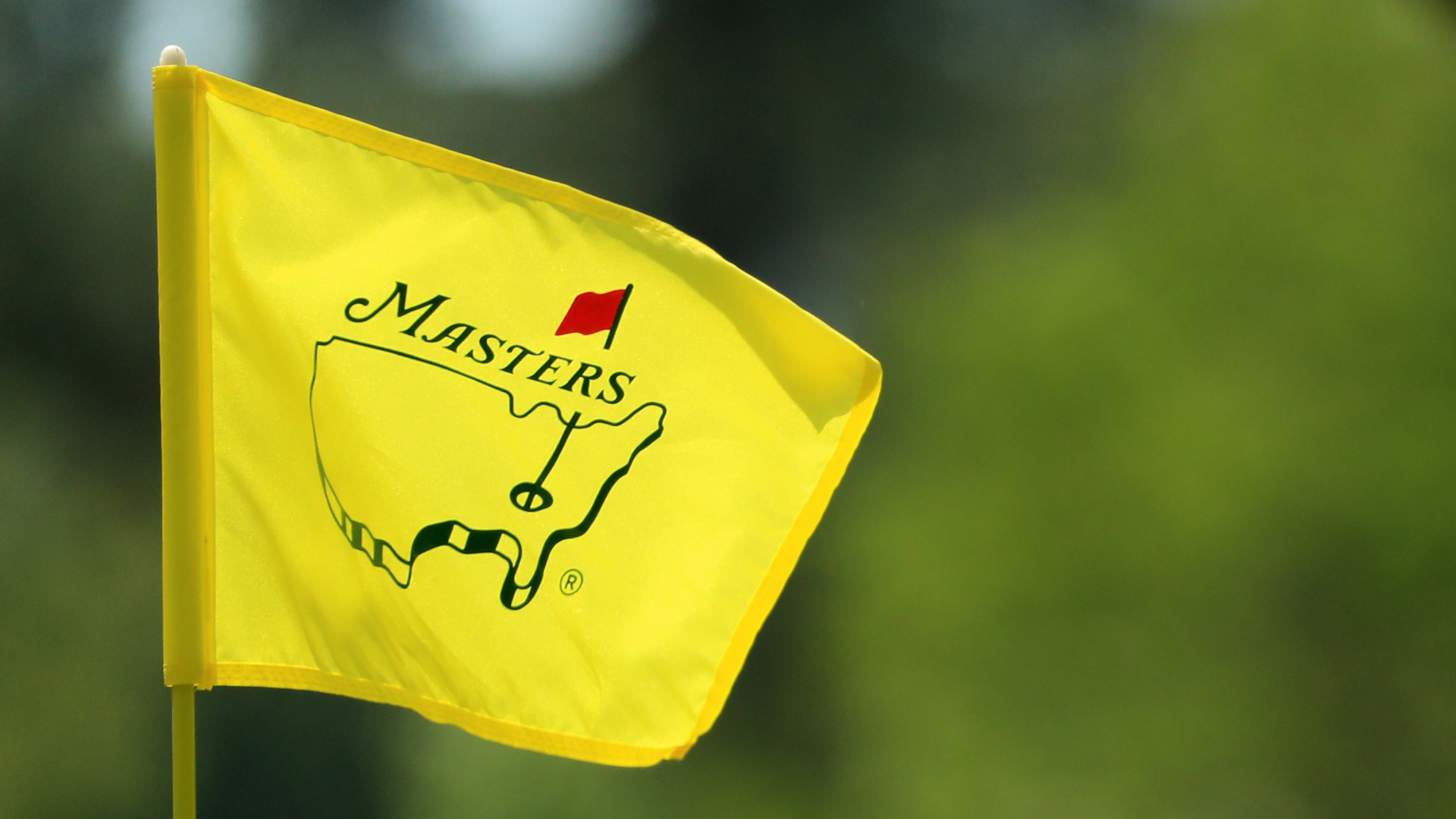 For the second time in just five months, golf fans – sorry, sponsors – are enjoying the majesty of the Masters.
The most prestigious of the Big Four golf clubs announced their golf times on Tuesday, with many interesting gatherings in the first and second rounds. The first among the distinct groups is 2020 Dustin Johnson Champion, In partnership with Lee Westwood and US amateur champ Tyler Strafaci. Johnson is clearly the biggest golfer to watch from the group as he strives to become just the first golfer since Tiger Woods in 2001-02 to win the iconic green jacket in successive tournaments.
Other notable couples include Rory McIlroy, who will be joined by John Ram and Zander Shavili in his quest to win the Grand Slam in his career between the major golf tournaments. Justin Thomas, the 2021 champion, will be joined by Louis Oostuisen and Tony Fino later today. Former Masters Champion Jordan Speth (2015) will be among the final golfers on Thursday.
2021 Masters offers plenty of storylines for golf enthusiasts and casual fans alike to have fun. However, here's everything you need to know about play times on Thursdays and Fridays, including special combos, tee times and more:
Distinguished Master Collections 2021
Thursday, April 8
(All times east)
Dustin Johnson, Lee Westwood, Tyler Stravacy (10:30 a.m.)
Rory McIlroy, John Ram, Xander Chauveli (10:42 am)
Justin Thomas, Lewis Ostwisen, Tony Finno (11:48 pm)
Jordan Speth, Cameron Smith, Colin Morikawa (2 pm)
Friday, April 9
The Featured Kits will be announced on Friday after play ends on Thursday.
Masters tee times and husbands
The 2020 Masters is scheduled to begin at 8 a.m. ET, with Michael Thompson and Hudson Swaford competing for Hole 1. The following are the full kick-off times for rounds 1 and 2 of the Masters:
First round: Thursday, April 8th
| | |
| --- | --- |
| Launch Time (ET) | Collection |
| 8 am | Michael Thompson, Hudson Swaford |
| 8:12 a.m. | Sandy Lyle, Matt Jones, Dylan Fretelli |
| 8:24 am | Ian Wossnam, Jim Herman, Stuart Sync |
| 8:36 am | Sebastian Munoz, Henrik Stinson, Robert Streep |
| 8:48 am | Bernard Langer, Will Zalatores, Joe Long |
| 9 am | Brian Harman, Ian Poulter, Brendon Todd |
| 9:12 AM | Charles Schwartzl, Si Woo Kim, Corey Konners |
| 9:24 am | Danny Willett, Joaquin Nyman, Kevin Kissner |
| 9:36 am | Jason Day, Matthew Wolf, Cameron Champ |
| 9:48 a.m. | Hideki Matsuyama, Harris English, Abraham Anser |
| 10:06 am | Bubba Watson, Brooks Copka, Victor Hofland |
| 10:18 am | Sergio Garcia, Webb Simpson, Christian Buesenhout |
| 10:30 AM | Dustin Johnson, Lee Westwood, Tyler Stravacy |
| 10:42 am | Zander Shavili, John Ram, Rory McIlroy |
| 10:54 am | Patrick Reed, Daniel Berger, and Paul Casey |
| 11:06 am | Vijay Singh, Martin Laird |
| 11:18 am | Larry Mays, Jimmy Walker, Brian Jay |
| 11:30 AM | Carlos Ortiz, Mackenzie Hughes, Bernd Wisberger |
| 11:42 am | Mike Ware, CT Pan, Robert MacIntyre |
| 11:54 am | Jose Maria Olzabal, Matt Wallace, Lanto Griffin |
| 12:12 PM | Victor Perez, Jason Koffrak, Mark Leichmann |
| 12:24 PM | Unique husbands, Francesco Molinari, Charles Osborne |
| 12:36 PM | Zach Johnson, Kevin Na, Gary Woodland |
| 12:48 PM | Shane Rose, Justin Rose, Matt Kochar |
| 1 m | Billy Horschel, Terrell Hutton, Ryan Palmer |
| 1:12 pm | Phil Mickelson, Tommy Fleetwood, Scotty Sheffler |
| 1:24 PM | Patrick Cantlay, Songjae M, and Matt Fitzpatrick |
| 1:36 PM | Adam Scott, Bryson Deschamps, Max Homma |
| 1:48 PM | Tony Venau, Louis Ostwizen, Justin Thomas |
| 2 m | Jordan Speth, Cameron Smith, Colin Morikawa |
The second round: Friday, April 9th
| | |
| --- | --- |
| Launch Time (ET) | Collection |
| 8 am | Vijay Singh, Martin Laird |
| 8:12 a.m. | Larry Mays, Jimmy Walker, Brian Jay |
| 8:24 am | Carlos Ortiz, Mackenzie Hughes, Bernd Wisberger |
| 8:36 am | Mike Ware, CT Pan, Robert MacIntyre |
| 8:48 am | Jose Maria Olzabal, Matt Wallace, Lanto Griffin |
| 9 am | Victor Perez, Jason Koffrak, Mark Leichmann |
| 9:12 AM | Unique husbands, Francesco Molinari, Charles Osborne |
| 9:24 am | Zach Johnson, Kevin Na, Gary Woodland |
| 9:36 am | Shane Rose, Justin Rose, Matt Kochar |
| 9:48 a.m. | Billy Horschel, Terrell Hutton, Ryan Palmer |
| 10:06 am | Phil Mickelson, Tommy Fleetwood, Scotty Sheffler |
| 10:18 am | Patrick Cantlay, Songjae M, and Matt Fitzpatrick |
| 10:30 AM | Adam Scott, Bryson Deschamps, Max Homma |
| 10:42 am | Tony Venau, Louis Ostwizen, Justin Thomas |
| 10:54 am | Jordan Speth, Cameron Smith, Colin Morikawa |
| 11:06 am | Michael Thompson, Hudson Swaford |
| 11:18 am | Sandy Lyle, Matt Jones, Dylan Fretelli |
| 11:30 AM | Ian Wossnam, Jim Herman, Stuart Sync |
| 11:42 am | Sebastian Munoz, Henrik Stinson, Robert Streep |
| 11:54 am | Bernard Langer, Will Zalatores, Joe Long |
| 12:12 PM | Brian Harman, Ian Poulter, Brendon Todd |
| 12:24 PM | Charles Schwartzl, Si Woo Kim, Corey Konners |
| 12:36 PM | Danny Willett, Joaquin Nyman, Kevin Kissner |
| 12:48 PM | Jason Day, Matthew Wolf, Cameron Champ |
| 1 m | Hideki Matsuyama, Harris English, Abraham Anser |
| 1:12 pm | Bubba Watson, Brooks Copka, Victor Hofland |
| 1:24 PM | Sergio Garcia, Webb Simpson, Christian Buesenhout |
| 1:36 PM | Dustin Johnson, Lee Westwood, Tyler Stravacy |
| 1:48 PM | Zander Shavili, John Ram, Rory McIlroy |
| 2 m | Patrick Reed, Daniel Berger, and Paul Casey |