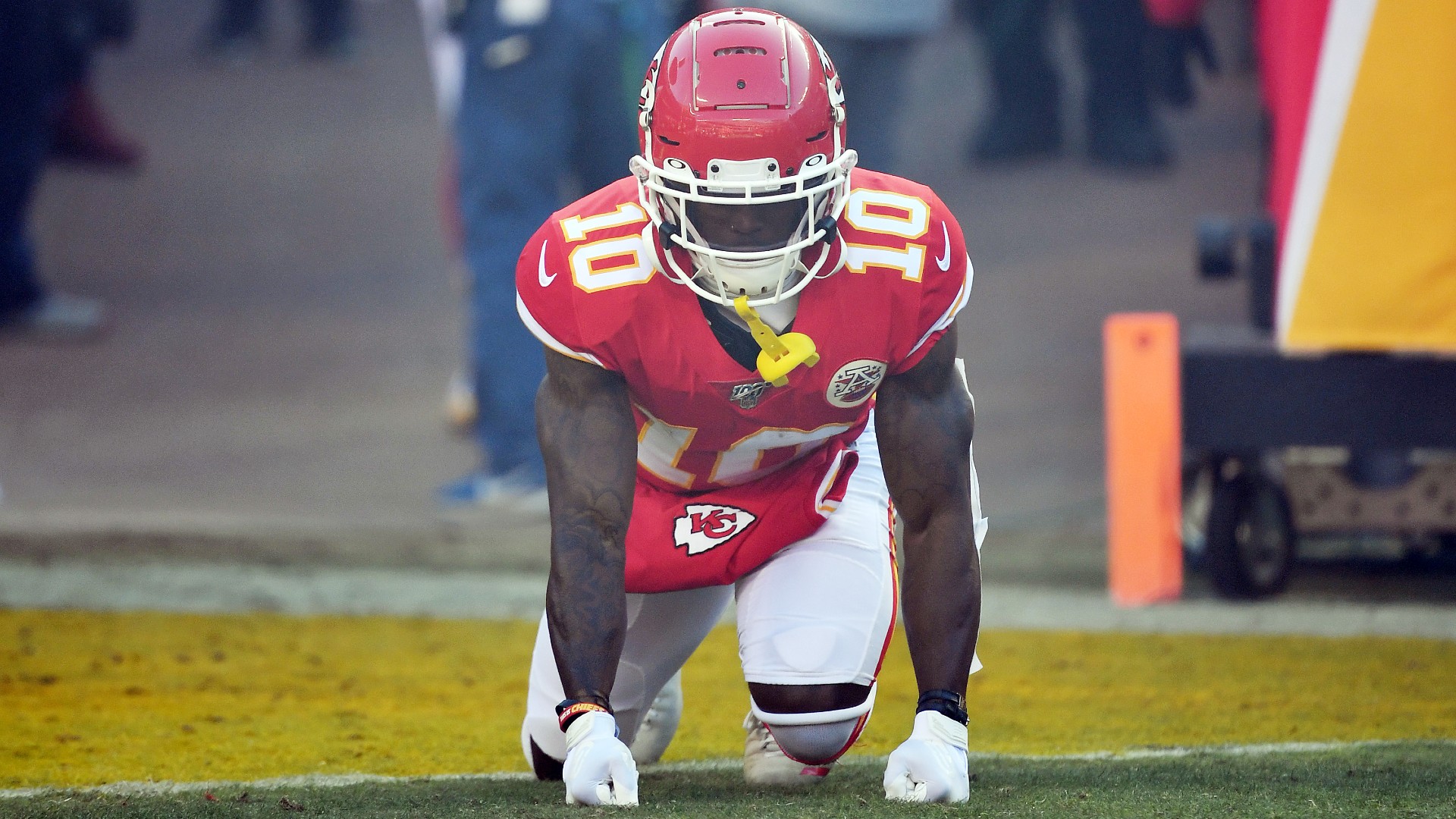 For a few moments on Sunday, it looked as if the Chiefs' bid for their second Super Bowl Championship in a row had slipped.
Every midfielder in the world, Patrick Mahomes, has just left the match Obvious concussion. Backing him, Chad Henny, led the attack in his stead, but he stopped in the red and resulted in only three points. Shortly thereafter, CBS cameras caught receiver Terek Hill defending position coach Greg Lewis on the sidelines:
More: Mahomes injury update: QB bosses train on Wednesday, match status still unclear
Except that the batch wasn't as bad as people who saw it thought it alive. Even in the clip above, Lewis is clearly smiling through his mask.
So what's the exact deal when Hill Lewis paid off? Hill provided a little context for the situation on Wednesday ahead of the Kansas City AFC Championship match with the Biles (who they defeated 26-17 in Week 6):
So, here you go. Hill was not a reckless person or a singer – he was just trying to get his team excited. It may not work for the offense (the field goal was the team's last score in the game) but it did succeed in defense, allowing only one relegation for Baker Mayfield and Browns to give the game the final score of 22-17.