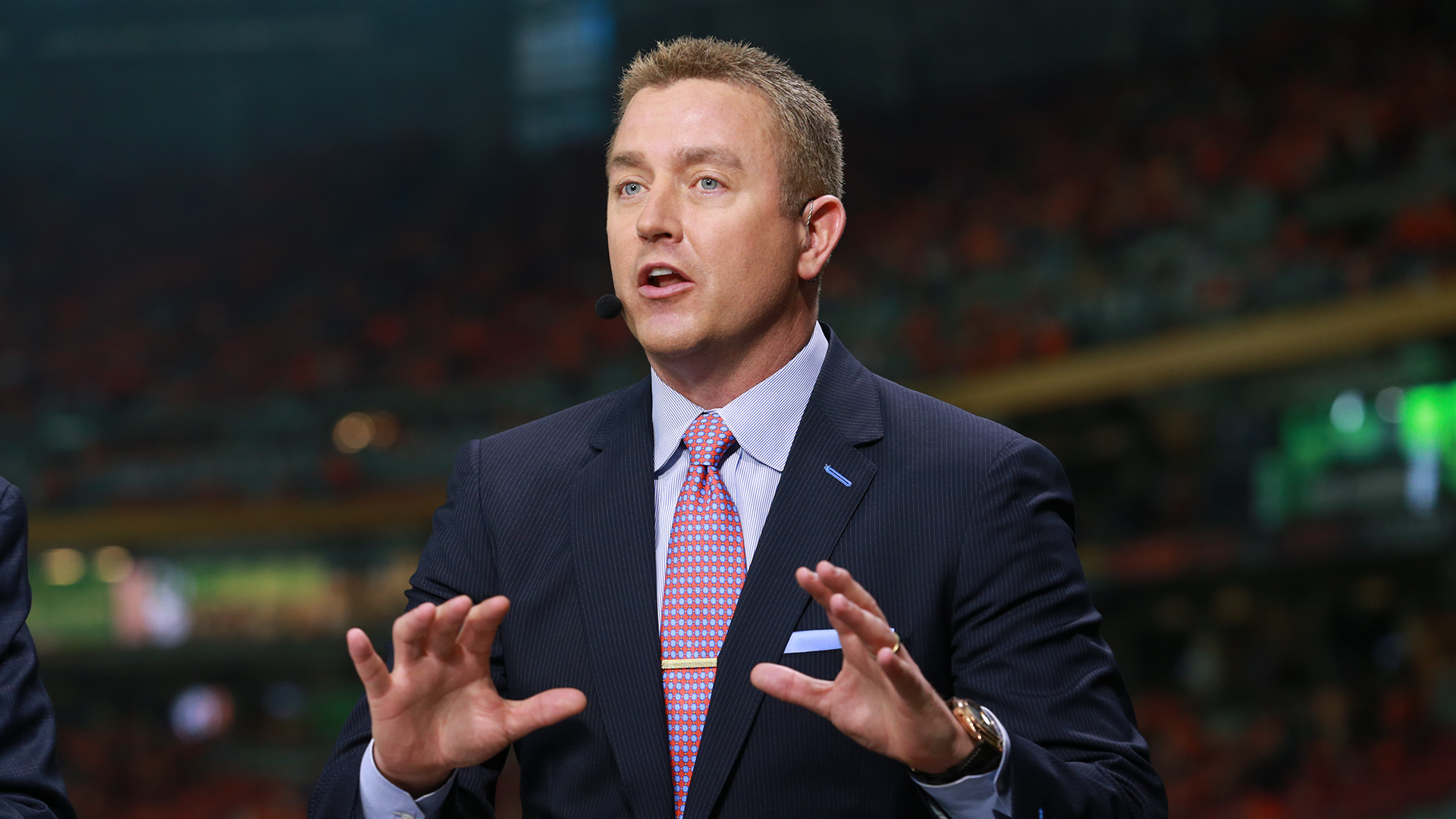 ESPN College football analyst Kirk Herstreet stirred waves during Tuesday's episode of the college football rankings presentation when he suggested that Michigan could "wave the white flag" against Ohio to keep Buckeyes from the Big Ten Championship match.
The comment, which Herbstreit later said was unfounded and unfair towards Wolverines, raised eyebrows across the country among those who follow the sport. She did more for Michigan athletic director Manuel Ward, who responded on Wednesday by tearing apart the former Buckeyes midfielder.
"I think it's absurd," said Manuel in a Wednesday interview with MGoBlue TV. "I gotta stop because my words … … anger. I was angry at the insinuation that Michigan would do anything other than play a soccer game. We've been playing this game since 1879. 1879. We are the most winning program for some reason because we're playing everyone in front of us." The only way we want to stop anyone from moving forward is to beat them on the playing field. "
"Hinting at it, and saying something else other than that is a statement from an idiot. It's something – I can't tell you how embarrassed I was in the Big Ten Conference having one of their representatives who played this game to say so about any team at this conference. College football and student athletes across this country who are trying to play games during the pandemic is silly and sad. "
More: Herbstreit apologizes for Michigan's comments
Here is Manuel's full interview:
Michigan, which is currently dealing with the COVID-19 outbreak, sits 2-4 per season with little left to play other than pride. Saturday's match in Wolverines against Maryland, which would have brought the program closer to a single game of .500, was canceled due to the outbreak, leaving only Ohio State on the schedule.
Buckeyes is fourth on the latest CFP rankings, and they sit in a precarious position, albeit for a different reason. If Ohio State (4-0 Big Ten) cannot play all of their remaining matches against Michigan State and Wolverine, they will not be eligible to participate in the Big Ten Championship game, regardless of their record. That would also be a huge blow to their playoff hopes as well.
Next, Herbstreit brought up the idea that Wolverines – in an effort to avoid embarrassment from Ohio – could fake COVID-19 problems in a sneaky way to keep Buckeyes out of the Big Ten tournament game. Moreover, he claimed to have spoken with coaches who suspected equally after the match was canceled.
Manuel wasn't the only one to anger Herbstreet's words. Reese Davis, who hosted the Tuesday episode of The Ranking, described it as a shameful move – by any team. Although Davis did not direct his anger at Herbstreit, he clearly had strong feelings towards the idea:
Davis said, "I will say this: Any team that does this will not teach you any kind of lessons." "They don't stand by anything. They don't have the guts, they don't have character, and anyone does it just to intentionally sabotage another team. Other than that I would say I don't have an opinion on that."
Herbstreit later apologized for his Twitter comment:
A nice gesture, though it is clearly not enough to please Manuel.